Alan W. Shaw – 2 June 1933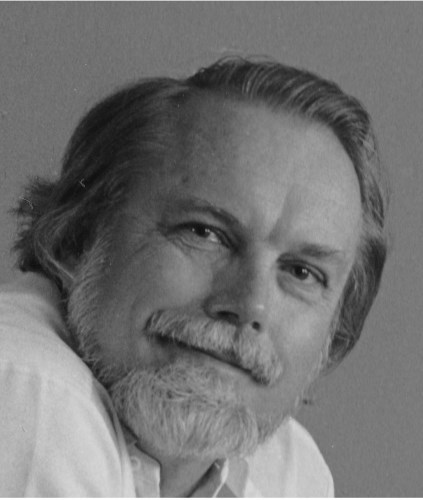 Alan was born on June 2,1933 to Fern (Kimber) and Bill Philip Shaw in Ogden, Utah. He spent the first eight years of his life on a small farm in Grouse Creek, Utah, shouldering his share of the chores while his father struggled to find work to support his family. In 1943, the family moved to Brigham City in search of better opportunities than could be found in a small, remote town. Alan attended Box Elder High School with pride – he would often break out in the school fight song at unexpected moments throughout his life. As a teenager he developed a passion for powerlifting and bodybuilding, earning 2nd place in the 1952 Junior Mr. Utah competition. He attended Utah Agricultural College, earning a BS in electrical engineering, then earned MS and PhD degrees in electrical engineering from Stanford University. In 1962, he married Joan Mossman, and from that point his life was intertwined with hers. Their children were: Ethy, Melanie, and Jonathan.
After working for Watkins Johnson in Palo Alto, California for three years, a desire to teach drew him back to his alma mater, now called Utah State University, where he was professor of engineering for 42 years. He was a dedicated teacher and nurtured generations of students into their professional lives. His kindness and gentleness made him a resource for all of his students.
A life-long dream of Alan's was to be a farmer – a dream that Joan also shared. In 1970, they bought a small farm in Lewiston, Utah, planning to expand the property so that Alan could retire from teaching and farm full-time. As much as he loved teaching, Alan was happiest growing crops and fixing farm equipment. However, farming proved a challenging venture, so Alan and Joan instead turned the original 18 acres into a haven: 2 1/2 acres of garden and a 400-tree apple orchard. After retiring from Utah State University in 2007, Alan did indeed become a full-time farmer, but of apple trees and gardens, rather than livestock and row crops. As Joan's strength and health began to fail, he devoted more and more time and patience to her support and care.
Alan was a wise and devoted father and loved children. He encouraged his children to excel academically and supported them in their varied interests and passions. He always respected their opinions and ideas.
On February 8, 2022, we lost our beautiful father, brother, grandfather, and friend, Alan W. Shaw, after a brief illness.