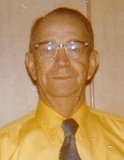 Roy Jesse Barlow was born November 9, 1902 in Etna, Utah a son of Jesse and Annie Paskett Barlow.
He married Nell Lovell June 4, 1930 in the Salt Lake LDS Temple. She died in 1954. He married Hazel West Gunderson August 10 1973 in the Ogden LDS Temple.
His children are: Wesley J. and Carol Ann. His siblings are: Francis, J. Lester, Adella, Louise and  Laverne.
He spent his younger years and was educated in Grouse Creek, Utah.  He and Nell lived in Lucin where she was Postmistress for many years.
He worked as a cattleman, a cook for a sheep outfit and several different jobs on the Southern Pacific Railroad. In 1923 he worked in the rock quarry at Lucin, Utah also on the railroad section gang. He became foreman in 1939, an engineer in 1942 and retired as a locomotive engineer on November 20, 1967.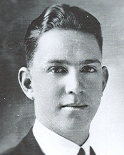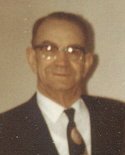 Roy served a mission to the Eastern States.  He was a High Priest in the LDS Church, and worked in the Ogden Temple until poor health required him to stop in 1976.
He passed away on April 11, 1986 and is buried in the Brigham City, Utah cemetery.