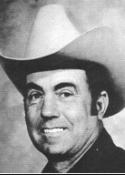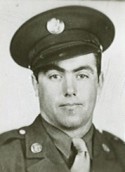 Robert Shepherd Warburton was born May 25, 1925 a son of Delbert D. and Florence Shepherd Warburton.
His sister and brothers are: Dale, Gerald and Dorothy and Odell.
Robert was reared and attended elementary school in Grouse Creek, Utah and graduated from Box Elder High School in Brigham City, Utah.
He served in the Armed Forces during World War II.
He married Ida Delvona White in 1954, later solemnized in the Salt Lake Temple. Delvona passed away in 1964. In 1969 Robert married Carol H. Anderson in the Salt Lake Temple.
His children are: DeAnne, Kendall, Bryce, Bruce, Keith and Bobbie.
Bob worked at the Tooele Valley Smelter as a Train Conductor. He was employed with various ranching jobs throughout the rest of his working years.
After retiring, he spent the rest of his time in Grantsville, Utah enjoying family and friends.
He was a faithful member of the Church of Jesus Christ of Latter-Day Saints, serving in two bishoprics.
He enjoyed rodeos, riding horses, hunting, fishing, shoeing horses, and watching sports.
He passed away December 31, 2004 due to incidents of age and is buried in the Grantsville Cemetery.