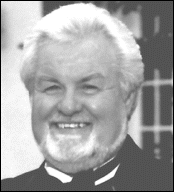 Duane W. (Tiny) Thomas was born March 11, 1938 a son of William Shaw and Mary Roberts Thomas.
He had one sister: Mary Lou
He was reared and educated in Grouse Creek, Utah a place he loved the most.
He was married to Vivian and Keri.
His children are: Jeff, Tom, Jodi and Angie.
He was a member of the Church of Jesus Christ of Latter-Day Saints.
Duane had the true spirit of an entrepreneur. He accomplished many things in his life. He was a true joy in the life of his family. He owned and operated the Thomas Delivery Services.
He died suddenly in Grouse Creek on January 3, 2004 and is buried in the Lakeview Memorial Park in Bountiful, Utah.