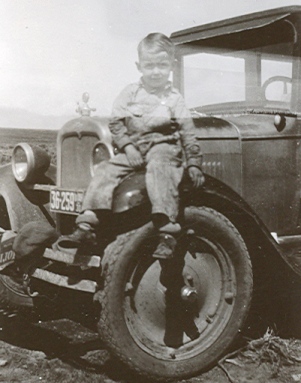 Wayne H. Barlow was born in Grouse Creek, Utah on November 2, 1915, a son of Joseph S. and Elizabeth Christina Hansen Barlow.
His boyhood days were spent in Grouse Creek and Malta, Idaho. He attended schools at Malta and graduated from there. He attended the LDS Business College and worked a successful business since.
He married Lois Hymas on September 20, 1938 in the Salt Lake LDS Temple.
Their children are: Joyce, Cheryl and Gordon. Brother and sisters are: Shirley, Mildred, Alice, Ruth and Ida.
They have lived in Salt Lake City, Utah, Burley and Boise, Idaho, Spokane, Washington, Fresno, Palo Alto, and Sacramento, California.
He died June 27, 1965 and is buried in the Pleasant View cemetery, Burley, Idaho.