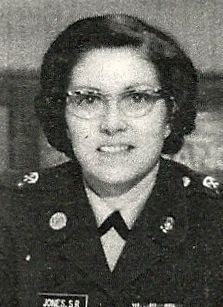 Shirley Rae Smith was born in Ogden, Utah on January 16, 1932, the only child of Harold Chester Smith and Annie LaRetta Wakefield Smith. The time was the "Great Depression."
Her first homes were in Lucin, Utah and Montello, Nevada. When she was four years old, her parents moved to Owyhee, Nevada on the Western Shoshone Indian Reservation.
Shirley Rae's first truly public appearance was at age five. She and her little friend, Lois Haskell, played big dolls that bent over and said, "Mama" in the elementary school Christmas play.
Owyhee is where she learned to roller skate on the living room rug. She also gave some of her $1.00 a month allowance to help pay for a bicycle, a blue and yellow one with balloon tires, a light on the front fender, built-in horn, and a rack over the back fender.
About in the third grade her mother, LaRetta, began teaching her to play the piano. In July 1942, Shirley Rae's parents moved from Owyhee. World War II had begun the previous December and her father, Harold had temporary employment in Wyoming and Utahuntil he received a new U.S. Department of Interior appointment. The piano went into storage in Boise, Idaho.
The new appointment, January 1943, was on the Wind River Indian Reservation, Fort Washakie, Wyoming. She had already  been in three schools that school year. During the year there, Shirley Rae belonged to the Girls Scouts.
Her dad enlisted in the U.S. Navy in 1944 and they moved, before he left, to Boise, Idaho. While Harold was away, Rose Jayo, a daughter of friends who had also lived in Owyhee, lived with LaRetta and Shirley Rae. Rose and LaRetta worked. Shirley Rae whiled away the first summer going to the movies, an opportunity she had never had before. The second summer she had a job working in a home. "Piano lessons again?" There's too much going on in the world to be bothered with practicing, so went learning to play the piano.
When Harold returned from the Navy and bought a farm in Grandview, Idaho, on the Snake River, he and LaRetta moved to the farm. Shirley Rae stayed on in Boise with Rose Jayo Smith and her husband, Tom, (no relation) to finish the school year at Boise Junior High School.
She graduated from Grandview High School in May 1951 in a class of four boys and five girls. The junior year ended with the measles and the senior year, she got over the mumps in time for graduation ceremonies.
On of the bright spots of the last school years was school bus service. Also Grandma Mabel Smith and Uncle Ervin had bought the farm next to Harold. For the first time in her life, Shirley Rae was able to walk to a grandma's house. After getting off of the bus, near grandma's, she went there and then cut across the field home.
After high school Shirley Rae and Aunt Mildred Smith Watkins (later Hickman) went to work at the Mountain Home AFB. They, Mildred, Alfred, and their little daughter, Melanie Rae, had also moved to Grandview. At this time cousins Bonnie and Beth Wakefield came to live with the Harold Smiths. That year Shirley Rae bought an accordion.
In December 1954 Harold and family moved to a ranch in northern Idaho, north of Priest River. In February 1955 Shirley Rae began attending the University of Idaho at Moscow, Idaho. She left the university in January 1956 and entered the U.S. Army on March 22, 1956, having her first plane ride to the WAC Training Center, Fort McClellan, Alabama. The accordion was left at home where her mother played it.
Shirley Rae's first visit home (July 1957) was en route to Yokohama, Japan. She was able to visit again (September 1958) when she came home by ship on a thirty-day leave.
Finally returning from Japan (June 1959), Shirley Rae was in time for a Wakefield family reunion in Ogden, then time at home before continuing on by train to Fort Monmouth, New Jersey, to attend the Still Photography course at the U.S. Army Signal School. Her next assignment was Fort Devens, Massachusetts (November 1959) followed by the Boston Army Base (May 1960) where everyone lived off post as the base consisted of two large and one small buildings sitting on the pier.
In August 1961 Shirley Rae had a thirty-day vacation from the Army, spending time with her folks, who had retired from the ranch and were living near Priest Lake, Idaho. In September she re-enlisted and was assigned to Fort Lawton in Seattle. She was there almost three years, during which time her folks visited to attend the Seattle World's Fair and spend one Christmas. Her next move was to Fort Slocum, New York, a little island off of New Rochelle, that afforded easy access to the New York World's Fair as a ferry shuttled between the fort and the fair. Shirley Rae attended the Defense Department Information School. After graduating in July 1964, she was assigned to Fort McPherson in Atlanta, Georgia.
In July 1965 her parents visited her. She then traveled thirty-two days with them. Florida, east coast to Washington, D.C., where they stayed with Brother Floyd and Sister Ellen Fagg and family who had been in Japan, then west to Carthage and Nauvoo, Illinois. At Quincy, Illinois, Shirley Rae flew back to Atlanta.
A year later she was home again, on her way to Fort Richardson at Anchorage, Alaska. Her folks were moving to Dayton,Washington. Shirley Rae was one of the first twelve WACS to be assigned to Fort Richardson. In Alaska she bought her first car, a dark metallic green, two-door, Plymouth Valiant Signet, sport model, bucket seats and a stick shift.
Transferred to Fort Lewis Tacoma, Washington in July 1968, she was then able to drive home to Dayton reasonably often on four day passes. Shirley Rae's last trip was in January 1971 to leave her car. She was again en route to Fort McClellan, Alabama. In May, she had to leave home to drive her car back to Alabama.
In the Anniston LDS Branch, six miles from the fort, she met Leonard Lewis Jones, a civilian Department of the Army employee. They were married on June 14, 1973 in the Ogden, Utah LDS Temple. In July 1974 Shirley bid Leonard "goodbye" at the San Francisco International Airport. She was on the way to fifteen months in Seoul, Korea.
The time in Korea was an enjoyable time. Shirley Rae began regularly visiting Angel's Home, the orphanage sponsored by her company, Headquarters Company, Yongsan. It was there that she met, first, Kim In Suk, age nine, then later Beck Chang Mi, age eight.
January 1975 Shirley Rae was able to rent an apartment off post in a compound of American style apartments that housed many American military families. Sister Kim Moon Soon, a returned missionary, became the housekeeper. Then Shirley Rae, accompanied by Miss No Song OK, a special friend from her office, went to the orphanage to get In Suk and Chang Mi. Without any official papers they were allowed to remove the girls, because Mrs. Yun, orphanage president, said that she knew Mrs. Jones was a "good woman."  Leonard arrived in July, for a week, to begin the adoption papers.
One very memorable event was a church conference in Seoul in August 1975. President Spencer W. Kimball, Sister Kimball, President Ezra Taft Benson and other LDS leaders attended. Shirley Rae will never forget meeting President Kimball face to face outside the dining room at the U.S. Forces Retreat Center, during the Saturday lunch period, a few minutes after she met Sister Kimball in the ladies' lounge. At the time it didn't register as to whom she was talking to, but later, back at the afternoon session, the realization dawned on her. President Kimball had not had on his glasses and she hadn't seen Sister Kimball's picture all that often. The next day Shirley Rae and the girls laid in wait, hoping for another meeting, but it was to no avail.
Shirley Rae, Sister Kim, Kara, and Donna (names changed as of double birthday party on June 5th), enjoyed joining with the Korean members of the church and Youngsan Servicemen Branch members in the Seoul 4th Ward, located in the Seoul Mission compound, the only Korean mission at that time. The BYU show troupes on tour for the USO not only put on shows for the U.S. Armed Forces, but appeared at 4th Ward also. There were other "get togethers" also.
Their last night in Korea, Shirley Rae, Kara, Donna, and Sister Kim went to the Yongsan Servicemen's Branch Halloween party at Seoul 5th Ward. The ward was located in a compound with large iron gates. The chapel was an old metal-covered warehouse with dirt floor, potbelly stove, and folding chairs. Across the narrow driveway the spook alley was set up in the classrooms, the same kind of building.
The three of them arrived in the U.S. on November 1, 1975. After a short visit in Lucin, Utah, where Harold and LaRetta were now living, Shirley Rae and the girls drove the southern route back to Fort McClellan. They arrived Thanksgiving Day. Before Christmas, Shirley Rae and Leonard separated, then divorce in April 1976, the same month she retired from the Army. Her folks traveled to Anniston, Alabama in May, after school was out, to escort Shirley Rae, Kara, and Donna back to Lucin.
After graduating the tenth grade from the Grouse Creek, Utah school, the girls left home for high school in Tremonton. They graduated from high school spring 1985. Shirley Rae then went to Logan for a year to attend Utah State University.
When she moved back to Lucin in June 1986, her dad's relatives had moved to Tremonton, leaving Shirley Rae and her folks in Lucin alone. Her dad then passed away in the Salt Lake City Veteran's Hospital in October 1986. She and her mother spent a little more than four years in Lucin alone.
On January 13, 1991 LaRetta's double wide mobile home burned to the ground. They then lived together in Shirley Rae's single wide until a home was built in Thatcher, Utah, near Tremonton, and Shirley Rae's home was sold. They moved into the home on June 30, 1991.
She was baptized into the LDS church on July 25, 1942 and was sealed to her parents on 14, 1973. Her baptism was in the Etna Reservoir, near Grouse Creek, by her grandfather Milas Erastus Wakefield. Not living near a church location most of her life, Shirley Rae did not have an "awakening" to the church until she was attending the University of Idaho.
She was a member of the Anniston Alabama Branch three times, the Yokohama and Camp Gama, Japan Servicemen's branches, the Fort Devens and Cambridge Massachusetts branches, Seattle 1st Ward, a ward in Atlanta, Georgia, an Anchorage Alaska Ward, Tacoma Washington ward, Yongsan Servicemen's Branch in Seoul, Korea, the Grouse Creek Ward, and Thatcher-Penrose 2nd Ward.
Shirley Rae has filled positions as Junior Sunday school teacher, library worker, adult Sunday school substitute teacher, Primary teacher, Relief Society teacher, ward librarian, visiting teacher, made up the weekly program guide  for sacrament meeting and made/makes up the monthly activities calendar in two wards. During her second assignment to Fort McClellan, Alabama, she was the on-post trainee coordinator for the Anniston Branch. Shirley Rae also taught some lessons in the on-post trainee Sunday School/sacrament meeting  and in the trainee Family Home Evening. Both included non-trainees. She also helped transport those basic trainees who were able to attend the evening services in the Anniston Branch and District Conference in Birmingham, Alabama.
Interest and activities – There are several which mainly keep her at home. Yard work, sewing, ward calendar, missionary efforts (with friends by mail), going to the temple, helping her mother with genealogy, small around home projects, (a list of its own), spending time in Kaysville, Utah to help daughter Kara Stevenson, who has lupus, and of course there is daughter Donna Sheehan and grandchildren, Tyler and Tia Jeppesen, Lindsay, Alex, and Emily Stevenson. (1997)