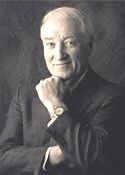 Floyd was born July 29, 1930 in Grouse Creek, Utah a son of Herbert and Vera Mae Kimber Tanner. His brothers and sisters are: Marjorie, Audrey, Norma, Merle, Shirley, Darrell, Donald, Eileen, Allen, and Barbara.
He attended School in Grouse Creek until the tenth grade and went on to graduate from Box Elder High School in Brigham City, Utah and graduated from LDS Business College.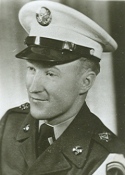 After high school Floyd worked on the family ranch until called on an LDS mission where he served in Illinois, Iowa and Wisconsin. Later he was drafted into the U.S. Army serving most of his time in Germany during the Korean War as a military policeman.
He was an accountant, rancher and on the Board of Director's at Mountain America Credit Union.
He enjoyed spending time at his ranch in Grouse Creek.
He was a member of the Church of Jesus Christ of Latter-Day Saints and held various calling's.
In 2008, he was honored as a director of the year by the National Credit Union Association. He also worked at the Utah State Tax Commission for 27 and one half years.
He married Ruby Learned on October 20, 1952 and had four children, Marshall, Julann, Jill and Kenneth. Kenneth died as an infant. Ruby passed away on April 30, 1976. He then married Joyce Mitchell on June 11, 1977 in the Salt Lake Temple. Joyce brought to the marriage Kayleen, Mitchell Scott, Tracy, Conrad John and Jason Floyd.
Floyd died November 24, 2009 and is buried in the Mountain View Memorial Estates Salt Lake City, Utah.