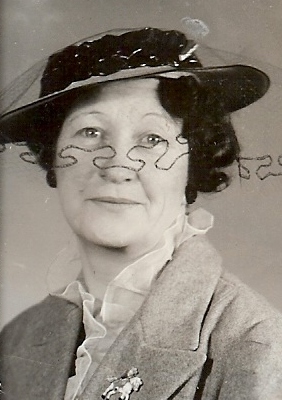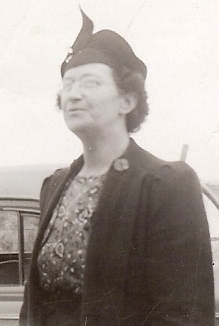 Mary Ellen Lee Warburton was born August 23, 1889 in Grouse Creek, Utah to Joseph Bracken and Mary Ann Mecham Lee. She had the following brothers and one sister: Joseph, Casper, Fearsmore, Frank, Edward, Lorenzo, Lucius, Alfred, Lester, and Hannah Bell.
Most of her life was spent in Grouse Creek. She married Ernest Warburton, November 18, 1909 in Ogden, Utah and was solemnized in the Idaho Falls LDS Temple.
Ella as she was called was always known to have her lamps trimmed and filled with oil to be ready for anything at a moments notice. When ranching, her breakfast table was set the night before to be ready for breakfast at 5:00 A.M.  Other work she did was done with the same spirit of always being ready at a moments notice.
After her husband's death in 1956, she lived in Burley and Heyburn, Idaho. She died suddenly at the home of a brother, Joseph Lee on July 13, 1969 and is buried in the Brigham City Cemetery.