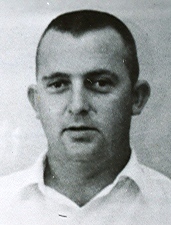 Gordon Kay Tanner was born in Ogden, Utah, on January 24, 1934, to Delbert E and Mary Ella Betteridge Tanner. He had the following brothers and one sister: Merlin, Keith, Bill, Doug and Carole:
He attended Grouse Creek School and graduated from Bear River High School. Gordon married JoAnn Kimber on December 16, 1955, and was later sealed to her in the Ogden LDS Temple on April 5, 2000. They had the following children: Cheryl, Bruce, Dee, Chris, and Shellie.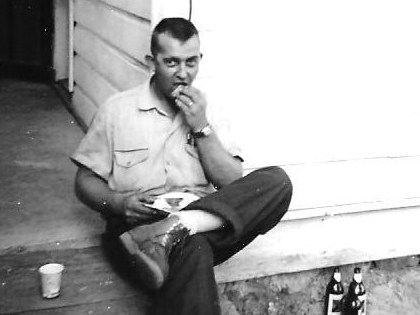 Gordon loved helping others and was always willing to lend a hand. He was always volunteering his time with any community project and would show up at peoples houses to help when he could. He is well known for fixing tires in his "tire shop"–for free. He was a great asset to the community
The town repaid him for all his efforts with fixing everyone's tires and surprised him by re-roofing and painting his house and then having a community barbecue.  After the house was painted, he would leave the front porch lights on and was seldom seen sitting on the porch as you drove by. 
He was quick to tell a story and particularly liked sharing memories of his cowboy days. He
especially liked telling of the times they would drop everything they were doing at the ranch and chase wild horses. Gordon knew the value of hard work, whether working on the ranch, moving furniture or managing his service station. His greatest joy, however, was being able to retire and return to Grouse Creek where he helped his brother Merlin and his kids with the Della Ranch. 
Gordon Kay Tanner passed away on Monday, July 14, 2014 after a short illness at the age of 80 and is buried in the Grouse Creek Cemetery.