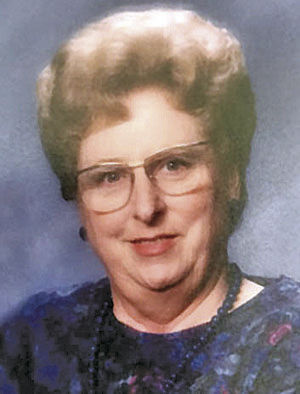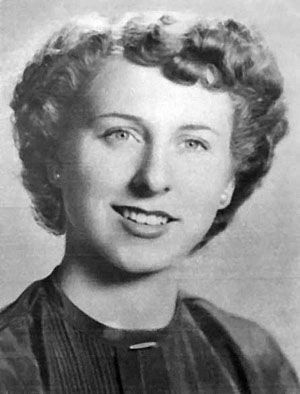 Carol Chadwick Warburton Lind was born in Salt Lake City, Utah, on September 27, 1932, to Ross Dewey and Lillian Grace Chadwick Warburton. She was welcomed at home by two older brothers and one sister, Reese, Dwight and Claire (who passed away from rheumatic fever at the age of ten).
Carol thrived on their ranch in Etna, Utah, where she developed her love of homemaking by learning to cook, sew, and care for others—which included her family and hired help on the ranch.
Carol attended school in Grouse Creek, Utah, through grade ten. At that time, she and her mother moved to Brigham City, Utah, where she completed her high school education at Box Elder High. After high school, Carol attended Utah State University where she played the violin in the orchestra. She graduated with a degree in Home Economics in 1954.
While she was at USU, she met her future husband and eternal companion, Charles Douglas Lind. They were married for time and all eternity in the Logan Utah LDS Temple on June 14, 1955. From that union five children were born, Cheryl, Larin, Sandra, Daryl and Cydnee.
Carol's teaching career included: Box Elder High, Lynn, Utah, where she taught in a one-room school house; Bear River High; and after moving to Declo, Idaho, in 1965, Oakley High School; Declo High School; Burley High School; and Burley Jr. High School. While teaching, Carol was an active member of Delta Kappa Gamma. She retired from teaching in 1995.
Carol enjoyed the golden oldies, dancing, watching Lawrence Welk, playing the violin, sewing, quilting, handwork, her grandchildren and great-grandchildren. She also enjoyed the Declo Book Club, was a founding member of the quilt guild, and helped establish the Declo Library. Carol was an active member of The Church of Jesus Christ of Latter-day Saints and served in many capacities.
Carol Lind, our loving mother, grandmother, great-grandmother and friend, passed away in Burley, Idaho, of a short illness on January 20, 2018, at the age of 85 and is buried in the Declo Cemetery.