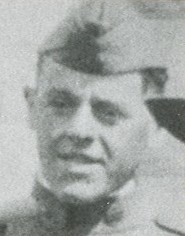 Edwin Shaw Hadfield was born on April 22, 1896, in Glossop, Derbyshire, England. His parents were John Hadfield and Mary Shaw Hadfield.
Mary was born on August 22 1858, in Durham, County Durham, England.
Edwin had 7 siblings: Jessie Hadfield Paskett, John Hadfield, Clara and 4 other siblings.
Edwin married Ina Vilate Richins in 1927, at age 31 in Utah.
Ina was born on March 2 1909, in Grouse Creek, Box Elder, Utah
They had 4 children: Larue Hadfield and 3 other children.
Edwin passed away on March 2, 1955, at age 58 in Utah. He is buried in the Washington Heights Cemetery in Ogden, Utah
This is an incomplete history. If you have any information on Edwin, please email me at: [email protected]