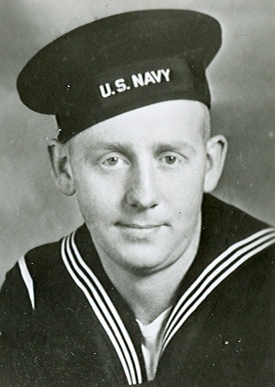 Graham Kay Kimber was born in Grouse Creek, Utah on July 02, 1925, to William C. Kimber and Bertha McCuistion Kimber. He was the 2nd of 5 children; his siblings are Barbara, Jack, Bryce and Merrill.
After high school he enlisted in the U.S. Navy during WWII. After discharge, he returned to Nevada where he met his future wife, Margaret Bowen. They had 3 children; 2 boys, Charles (Shirley) and Mike (Karen), and daughter Cyndy (Kim) Oxley.
Except for his time in the service, Kay lived his entire life in either Northwestern Utah or Northeastern Nevada where he enjoyed meeting and helping others, along with traveling through the country side. He earned a living working in the fuel industry, and in ranching/agriculture. Kay also served as the brand inspector for this part of Nevada for many years. He died on the morning of February 26, 2014, with his long-time companion Muriel Hill by his side. Kay will be missed by all his friends and family.
Kay is buried at the Montello, Nevada Cemetery in Montello, Nevada.