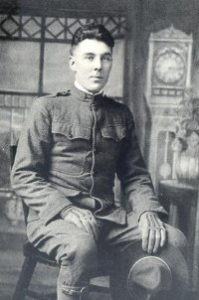 William Frost was the third son and fourth child of Edward Scottern and Clara Elizabeth Shaw Frost. He was born on January 29, 1893 at Grouse Creek, Box Elder, Utah. William Shaw blessed him on February 10, 1893. He grew up in the Frost home located approximately two miles north of the church house and was educated at the Grouse Creek School.
When World War I was declared, William joined the armed forces, as did many other Grouse Creek men.
William was well on his way to becoming an old bachelor when he fell in love with Elaine Shaw, a local beauty. There was a bit of disapproval voiced concerning this relationship because of the thirteen years difference in their ages and also because of their being first cousins. Nevertheless, they traveled to Sacramento, California and got married on March 8, 1924.
To this union eight children were born, namely:  Wilda  on September 28, 1924; Robert Stanley on  October 13, 1931; William Max on September 11, 1926; Reed Edward on  February 2, 1928;  Myrtle Joyce on July 18, 1934; Ada Elaine on May 11, 1933; Clara Darlene on August 7, 1930; and James Kent on October 16, 1940.
William made his living raising cattle, farming, and doing odd jobs when available. In addition, he drove daily to Lucin to get the mail. At one time someone complained to Philip Paskett, the Justice of the Peace at that time, that William was running the mail without a driver's license. When Philip Paskett addressed this complaint formally, William stated that he had sent for his license three weeks ago. Philip Paskett issued him a warning to not drive his car without a license, if possible.
William was a hard worker. He always had the wood box full for Elaine, which was quite a feat, for wood was the only way to cook the meals and heat the home and so the demand for it was great.
In 1939, a tragic event occurred to this family. At only five years of age, Myrtle Joyce, fell ill. For twenty-three days, Myrtle fought for her life but on July 27 her appendix ruptured. This blow was a hard one for the family.  After this they moved to Tremonton, leaving behind their oldest daughter, Wilda, who had married.
William Frost died on October 13, 1957 at the Veterans Administration Hospital in Salt Lake City, Utah. Cause of death was pneumonia. He was buried at Grouse Creek.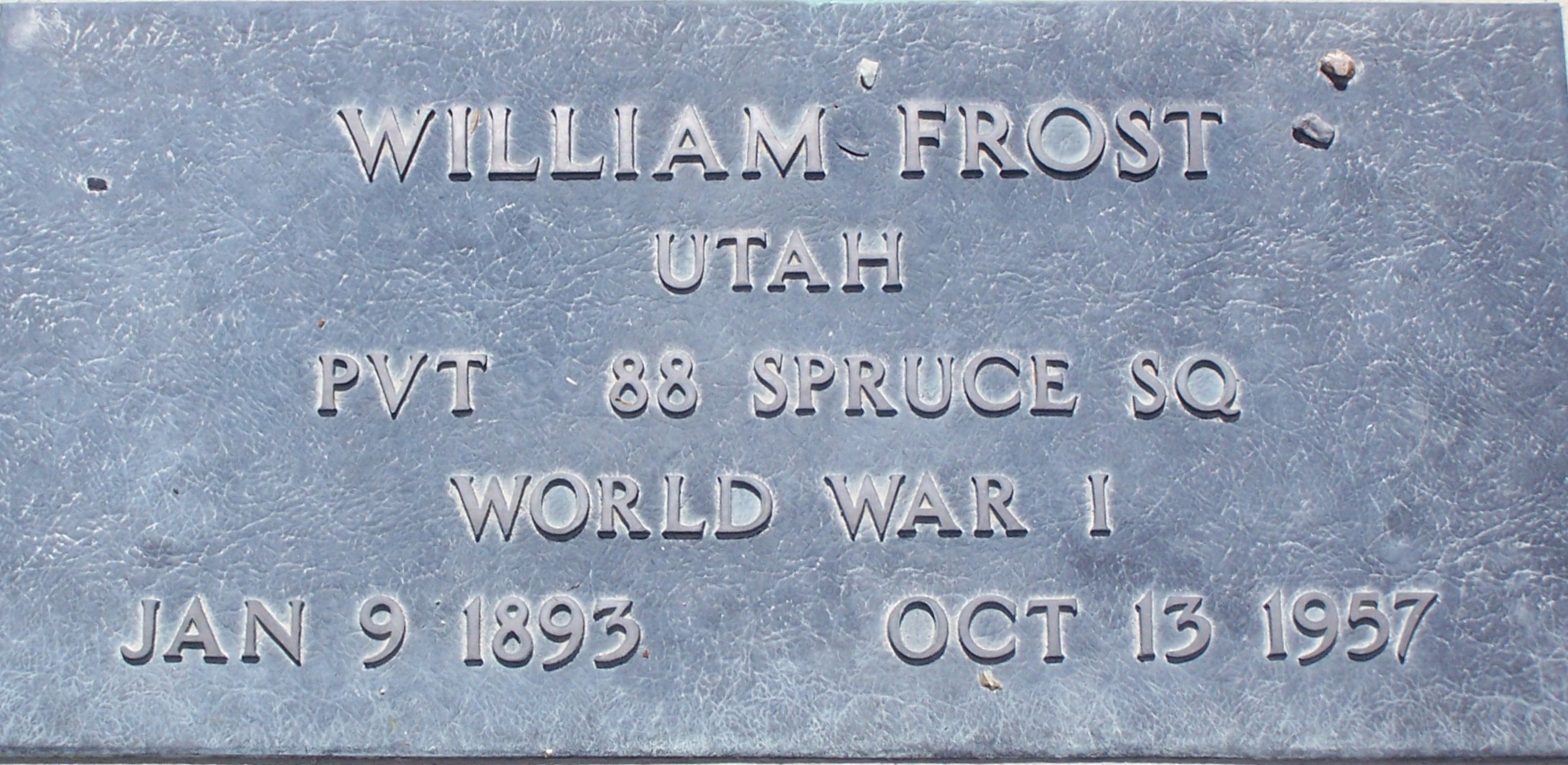 Submitted by Sharon Kae Kimber