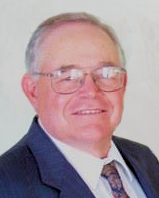 John Kerry Mecham – 16 December 1940
John Kerry Mecham, went back to his heavenly home on Sunday, December 18, 2022 on his 82nd birthday.
Kerry was born on December 18th, 1940, to Donald Miller Mecham and Melissa Vilma Montgomery Mecham Tanner in Yost Utah. He was raised by his mom and his stepfather Max V Tanner after his dad, Donald, was killed in a hunting accident when Kerry was a small child.
His brothers where Dick and Bud Mecham.
He graduated from Box Elder High School and various trade schools. He married Norma Jean Kimber on ???. They had the following children: Clarissa, Lane, Suzanne, Laura, Jon, Merideth, and James.
He was a ranch hand, ranch manager, level II structural radiologist, journeyman electrician, mechanic, potter, miner, defender of the less fortunate, storyteller and many more things.
Kerry has taken his family on so many adventures through many states. There is not enough room on these pages to list them all.
Kerry enjoyed hunting, trapping, pottery, rock hunting, drawing, playing guitar and passing his knowledge of all things true or imagined on to his kids and grandkids. He enjoyed creating and reimagining new contraptions.
After Kerry and Norma Jean retired, they moved back to the Grouse Creek where they became prominent members of the community. It was always enjoyable to have conversations with Kerry.
He was a member of The Church of Jesus Christ of Latter-day Saints where he held many callings throughout his life.
Funeral services were held on Friday, December 30, 2022, and interment was at the Grouse Creek Cemetery, Grouse Creek, UT.