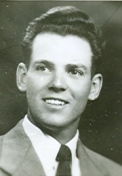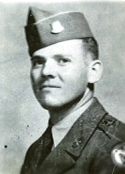 Keith Delbert Tanner was born June 27, 1930 a son of Delbert E. and Mary Ella Betteridge Tanner of Grouse Creek, Utah. His brothers and one sister are: Merlin, Bill, Gordon, Douglas, and Carol.
As the second son of five children, he learned early on the qualities of patience, hard work and responsibility which he exemplified his entire life. He was called to serve an LDS mission to Illinois. He spent one night in the mission home, and was awakened by his father who told him "You have just been drafted into the U.S. Army". He served our country in Alaska during the Korean War.
Keith married the love of his life, Joyce Diane Stimpson on June 23 1955 in the Salt Lake LDS Temple. This union was blessed with ten children. They are: Craig, Nancy, Teressa, Bonnie, Michael, Mark, Ryan, Julie, Randy, and Jennifer.
He was a faithful member of the LDS Church and served valiantly in many callings. Keith was employed at Hill Air Force Base and retired after 42 years of service. His greatest focus and joy in life was serving his family. He was the #1 fan and cheerleader at baseball and other sports, plays, concerts, or at any family gathering. He devoted his entire life to his wife, children, and grandchildren. We know he will be here with us. He enjoyed the great outdoors and beautifying his yard. He was a avid Utah JAZZ fan.
Keith passed away peacefully surrounded by his loving family on Friday, June 16, 2006, from complications due to a stroke and he is buried in the Washington Heights Memorial Park, Ogden, Utah.