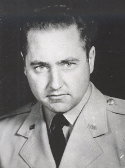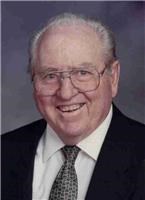 I was born 3 August 1927 at Kaysville, Utah in the home of my Maternal Grandparents. My parents are Ross D. Warburton and Lillian Grace Chadwick. I had the following brothers and sisters: Reese, Claire (who died at the age of ten) and Carol.
At 6 years of age in Sept 1933, I entered elementary school at Grouse Creek, UT and graduated from the 10th grade in May 1943. In Sept 1943, I continued my schooling at Box Elder High, Brigham City, Utah. I graduated in May 1945 and was called into the U. S. Navy in Nov. of that year. After completing Boot Training in San Diego, CA, I was assigned to the Navy Supply Depot in Oakland, CA. I worked there as a Navy storekeeper until 11 Aug. 1946 when I was released from active duty as World War II ended.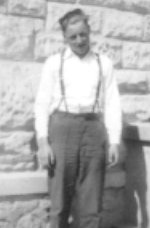 From this time until Sept 1950, I worked on our ranch in Etna, and then enrolled in college that fall at Utah State University, Logan, UT. I graduated from USU with a degree in General Agriculture in May
1954. I also received a commission in the U. S. Air Force from ROTC training and was called to active day in the Air Force in Oct 1954.
After being trained in the Air Force Intelligence School at Lowry AFB, Denver Colorado I was assigned to duty at Elmendorf AFB, Anchorage, Alaska, where I worked in intelligence in the Alaskan Command Headquarter building.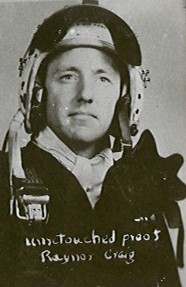 As the Korean War ended, I was released from the Air Force on 19 Feb 1957. After that I worked with my father and brother on our ranch in Etna.
I met Carol Smithen at an LDS singles dance in Salt Lake City in the fall of 1964. She had just returned from serving in the Southern Far East Mission and was teaching school in Bountiful. We were married in the Logan Temple on June 14, 1965. The next 22 years we lived and worked on our ranch at Etna in partnership with my brother Reese. His extraordinary work ethic and ability to fix anything that broke using his creativity and a bit of bailing wire kept even the most dated of farm equipment running smoothly for years past its prime. This is where we raised our family.
Our family consists of:
1. Julie- born 27 Feb 1966. She graduated from USU and taught school for 3 years in Brigham City. She married Bret Dixon. He is a civil engineer. They have 4 daughters and live in Bountiful, UT.
2. Chad – born Apr 12, 1967, served a mission in Tennessee, graduated from USU, married Julie Eberhard, Oct. 30, 1993. He works as a certified computer technician. They have 2 daughters and one son and live in Eagle Mountain, UT.
3. Vance – was born Mar. 6, 1969, served a mission in Brazil, graduated from USU in accounting, then received his master's degree and CPA from BYU. He lives in Centerville.
4. Ryan – born Nov 15, 1971, served a mission in Korea, married Cami Buck, 7 Oct 1994, graduated from USU in accounting and then went to BYU Law School. He passed the bar exam and works as an attorney with a law firm in Salt Lake City. The have 2 daughters and 2 sons and live in Bountiful.
We moved from Etna to Garland in 1987. While there, Carol taught school and I worked for a farm implement dealership until we retired in 1999. We then moved to Centerville, UT so we could be near our family and enjoy holidays and special occasions with them. From 2000 to 2003 we served a 3-year part time mission hosting in the new Conference Center in Salt Lake. We are presently serving as Guest Service missionaries, ushering in the Conference Center and other church buildings on Temple Square. We hope the Good Lord will permit us to continue this fulfilling lifestyle for some time yet!
Dwight spent the remainder of his years serving others and spending time with his wife, children, grandchildren, and great-grandchildren – the fulfilling lifestyle he loved.
Dwight Chadwick Warburton passed away peacefully and with dignity on March 21, March 21, 2021 and is buried in the Bountiful City Cemetery.