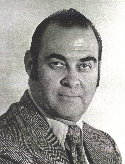 Ivan Lee was born on July 19, 1920 in Phoenix, Arizona, the son of Edward and Rhoda Annie Paskett Lee.
He had the following brothers and sisters:  Cleon, Edith, Rulon, Curtis, Louise, Thurman, Mary Jane, Joseph Wayne and Helen.
He attended school in Grouse Creek and Oakley, Idaho and graduated from Oakley High School in 1939.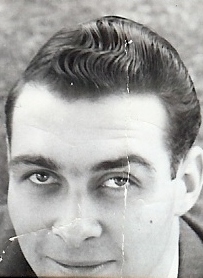 After serving in the U.S. Navy during World War II, he graduated from Utah State University and was an instructor at the university for six years. He taught high school mechanics in Las Vegas,Nevada for three years and then spent 17 years teaching at the University of Nevada­Reno. He retired in 1983 and moved to Oakley, Idaho.
He married Georgia Ann Cowley on August 20, 1941, in the Salt Lake Temple.
The following sons were born to them:  Terrance C. and William Brent.
Ivan and Georgia were great dancers and served as dance instructors in the LDS church. He held many other positions in the church including High Priest group instructor. He was active in the LDS Church and at the time of his death, February 26, 1990. He was buried in the Arimo, Idaho Cemetery.