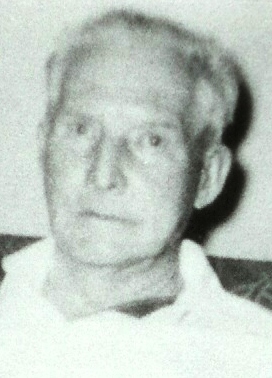 George (Kid) Blanthorn was born on September 30, 1892 in Grouse Creek, Utah a son of George Alfred and Ellen Shaw Simpson Blanthorn.
He was reared and educated in Grouse Creek and spent most of his life there.
On December 10, 1914 he married Emma Lucas in the Salt Lake LDS Temple and the following children were born to them:  Barbara, Wanda, Bryan, Chester, Alfred and Boyd.
As a rancher in Grouse Creek, Kid served as a director of the East Grouse Creek Water Association and was one of the prime movers in obtaining the Livestock Grazing Association.
In 1945 he developed asthma, an allergy to horses and wheat, so he went to work at Utah General Depot and then Dugway Proving Grounds. He returned to the ranch on weekends or whenever possible. He retired from Dugway in May 1953, returning to Grouse Creek, because he had obtained a serum that relieved the asthma.
He was active in the LDS church and served as a counselor in the MIA and was a Home Teacher.
He moved to Tremonton, Utah in 1962, after an accident in which he lost both arms. He had been baling hay in the field when the belt became stuck. He tried to clean it out and caught his sleeve in the belt. He then tried to release the sleeve by cutting it with his pocket knife in his other hand and it became caught also. The belt rolled up his arms, cauterizing the veins as it went. Kid stood in the hot summer sun all afternoon until his son, Bryan, came to check on him. He was conscious all the time, including the trip to the doctor. He was a tough guy and overcame this affliction, learning to use the apparatus' they gave him to use in place of arms.
While spending the winter in Las Vegas, Nevada, with his children, he died on January 18, 1967 of a heart attack. He is buried in the Grouse Creek Cemetery.