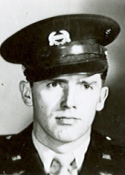 Boyd Blanthorn was born on February 19, 1927 to George and Emma Lucas Blanthorn.
His mother, Emma, was the youngest of ten children born to Charles and Marian Maiben Lucas at Etna on April 12, 1894. The Lucas' family had come to the Grouse Creek Valley in 1879 from Salt Lake City.
On his fraternal side, a Mormon convert and a male nurse, George Alfred Blanthorn, had met and married Ellen Shaw Simpson in Salt Lake City at the Deseret Hospital, where she had been sent by the Grouse Creek community to learn the practice of midwifery. After their marriage, the two left the city for Ellen's Grouse Creek Valley Ranch, arriving in October 1891. Ellen had come fourteen years earlier with her first husband, James Simpson, from Henefer in Weber County, after catching the "spirit of gathering" in England and emigrating to Zion in 1876.
To the union of George Alfred and Ellen, a son George, was born. He married Emma Lucas and Boyd was the youngest son of this couple. Ellen Shaw Blanthorn delivered her grandson.
Growing up Boyd shared the enjoyment of ranch life along with the hard work, with the other children in the family. By the time he was seven, however, he was whisked out of the valley, only returning for the Summers to the ranch and his pets, and the outdoor life he loved.
His mother moved the children first to Brigham City and then to Logan to attend school. World War II came along. These were demanding years, because his two brothers were called to serve leaving him and his asthmatic father to run the ranch. His senior year at Logan High was spent caring for the stock, cutting and hauling hay, and riding for the cows.
He was drafted into the Army at Ft. Lewis, Washington, and found himself assigned to the Army's Chemical Corps at Edgewood Arsenal in Maryland, where he loaded toxic gas onto railway cars for shipment to Arkansas and the Rocky Mountain Arsenal in Denver.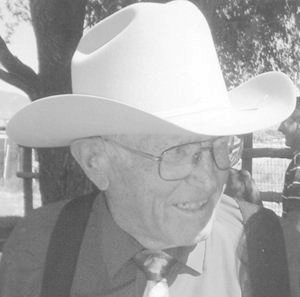 The last four months of Army Service was devoted to firefighting training. One assignment on the South Carolina seacoast was to drop chemical-filled bombs into deep water (1,000 fathoms) for destruction. Some were highly explosive with the heads in place, and when dropped off created huge waves and geysers as they went off. He had been inducted in March 1946 and one year and eight months later was discharged.
Before entering the Army he had graduated from Logan High School in 1945. Living with his mother in Logan, he entered college life as a Freshman at Utah State, taking advantage of the GI Bill. He chose Electrical Engineering as his Major, since he was adept at mathematics and job opportunities in that field looked good. In June 1952, he graduated and married Ouida Nuhn. His bride was from Avon in the south end of Cache valley, and they had met his freshman year at the school.
Personnel representatives from the Army's Dugway Proving Ground had interviewed engineering graduates as prospective employees. Boyd was offered and accepted employment as a GS-5, Laboratory Mechanic, taking his new bride to the testing ground out in the Tooele desert, where not a house stood and very few trees. Homes were in the process of being built, however, but a trailer in Fox Area became their interim habitation.
In this field, Boyd was to advance to an Electronic Engineer the following year, to a GS-9 by 1955, and a GS-11 by 1956 and finally retired from Dugway in 1982 as a GS-12.
A branch of the LDS Church had been established earlier at Dugway, and the Blanthorns began attending. After a year's time they became interested in ward activities. Accepting more responsibility, Boyd said, "I came to realize the greatness and importance of church work and the magnitude of my callings."  (The couple was sealed in the Logan Temple on December 13, 1954).
Boyd served as Bishop of the Clover Ward for five years, from August 1958 until June 1964. During that time he saw the people's need for a meeting and recreation building. Various projects to raise money for the project began in August 1959. One of these projects being a Pony Express relay race involving his brother, Bryan. Enough money had been raised to move a surplus movie theater building at Dugway over Lookout Pass and into Rush Valley. This building was remodeled into a recreation hall and the old schoolhouse into a chapel.
Boyd's brother, Bryan, had been operating the family ranch at Grouse Creek since the untimely accident and subsequent death of his father. Part of this ranch consisted of odd sections of land twenty miles on either side of the Central railroad track south of Grouse Creek in the Lucin area for a number of miles, which his father had purchased along with other Grouse Creek ranchers from the Central Pacific Railroad.
Meanwhile, back on the job at Dugway, Boyd was encouraged to further his education, and his employer paid part of his tuition to begin a Master's course at the University of Utah. He took classes on post at Dugway and on campus and by June 1974, he was awarded an MA in Engineering Administration.
Boyd and Ouida had 3 children, Robert Boyd, Clay Nuhn, and George Ann.
The Blanthorns moved in March 1974 into a new planned-community nine miles north of Tooele called "Stansbury Park."  A carpenter, assisted by Boyd and his boys, Robert and Clay built a two-story house. Once in the new community Boyd became Fire Chief of the Volunteer Fire Dept., buying fire equipment from money raised at the yearly Firemen Ball. He was a Trustee of the Stansbury Homeowners Association and was Republican Chairman of the Stansbury voting district and was a Delegate to that party's state nominating convention in Salt Lake from Tooele Co.
Since 1982, he and Ouida have been Genealogical Name Extraction Missionaries for the Grantsville Stake.
Boyd passed away on January 22, 2013 and is buried in the Lake Point Cemetery.