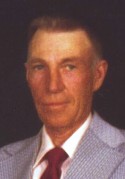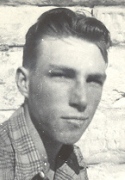 Max Tanner was born on March 20, 1923, in Etna, Utah. He was the son of Valison and Margaret Harriet
Douglas Tanner.
His brothers and sisters are: Mervin, Fern, Eva, Monte and Fae.
Max was a graduate of Bear River High School in Tremonton. During those years he would leave his home in Grouse Creek and board with a family in Tremonton.
Max married Melissa Montgomery Mecham, on June 12, 1954, in Clear Creek. Their marriage was later solemnized in the Logan LDS Temple.
Their children are: John Kerry, Richard Yale, Kathleen, and Donald M.
He made his home on the ranch in Etna and worked hard in its improvement. He and Melissa moved to neighboring town of Grouse Creek upon retirement.
He loved to hunt and enjoyed being a guide to his many friends who came to hunt from California. He served many years as a Box Elder county Sheriff's Deputy in Grouse Creek, as a director and past President of the Grouse Creek Livestock Association, was voted as the Soil Conservation Rancher of the year for Box Elder County.
He was a High Priest in the Grouse Creek Ward of The Church of Jesus Christ of Latter-day Saints.
Max died February 12, 2003 and is buried in the Grouse Creek Cemetery.