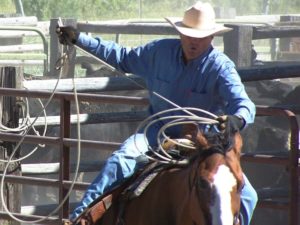 Grouse Creek's 4th of July Celebration will take place June 30th to July 2nd. Here is the schedule:
Thursday
6:00 PM: Kids Rodeo enter by 5:45 PM
Contact Vonda for more info.
Friday
2:00 PM: 2-man round pen sorting.

$45 Pick one Draw 2
2 rounds entries close 1:45pm

5:00-8:00 PM: Barbecue Beef Dinner at Rodeo Grounds
6:00 PM Muley Team Roping

Pick one Draw one
3 head progressive after 1
$30 per man entries (close 5:30 PM)

9:00 PM Wayne Hoskins Band & Dance

Gate admission (includes Dance):

$5 for 12yrs and over
$3 for 6yrs-12yrs,
Under 6yrs: Free
Saturday
8 am-Pancake Breakfast at the Rodeo Grounds
10 am- Flag Raising and parade

This year's theme for the parade is "The Legacy They Left Us"

11 am-Patriotic Program at the church
12 pm- Luncheon following program at church
1 pm- Concessions available
1-3 pm- ATV Dice Run
4 pm- Silver Bit Team Branding Keep the same info as last year
5 pm: Dinner
8 pm – Dance at School
RV Hookups & Camping Sites Available
FREE Country Carnival- Biggest Slip & Slide, Dunking Booth, Horse walker Carousel etc.